Using CareCredit for pharmacy and personal care purchases
Taking care of you and your loved ones can add up. Use your CareCredit credit card at our Pharmacy network locations to help pay for items like prescriptions, OTC medicine, vitamins, personal care and beauty. Don't forget that you can also use your CareCredit credit card for deductibles, co-pays and co-insurance.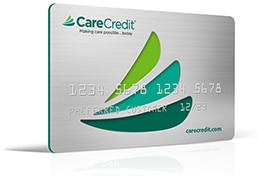 Here are just some of the prescription, pharmacy and personal care items that you can pay for with your CareCredit healthcare credit card when you're shopping at a location in the CareCredit network.
Pharmacy
Prescription filling/​renewal/​extensions/​substitutes
Flu shots
Immunizations and vaccinations
Medication administration/​demonstration/​reconciliation
Health screenings
Healthcare
Durable medical equipment
Vitamins and supplements
Allergy and sinus
Cough, cold and flu
Diabetes management
Digestive health & nausea
Ear and eye Care
Family planning
First aid
Foot care
Heart health
Home healthcare
Home test kits
Oral care
Pain and fever relief
Sleep and snoring aids
Smoking cessation
Diet and weight loss aids
Beauty
Bath and body
Hair care and accessories
Shaving and grooming
Pharmacy Locations Near You
If your provider doesn't already accept CareCredit, you can refer them to us. We will contact them to discuss the benefits of accepting CareCredit financing for their patients and clients.