Synchrony Financial expands CareCredit business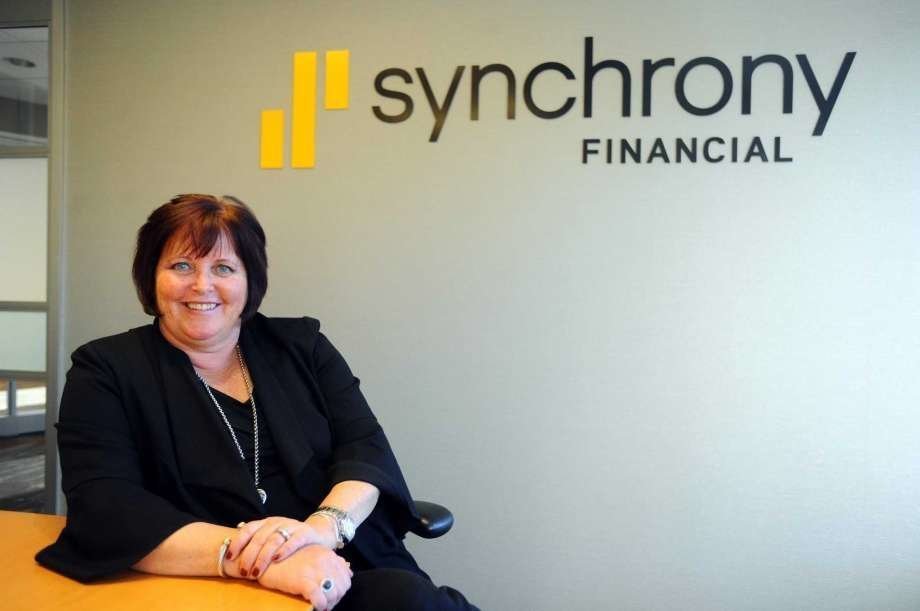 View Larger Image
March 26, 2018
By Paul Schott
Synchrony Financial has announced it is extending the financing it offers through its CareCredit cards to voluntary procedures at day and medical spas as it aims to capitalize on growth of one of its biggest businesses.
Officials of the Stamford-based consumer-financial services firm describe the expansion of CareCredit, which has been used for some 30 years for health and beauty procedures, into additional treatments as a practical response to the demand of the business' approximately 11 million cardholders. But the new initiative also increases the need for stringent oversight to ensure customers do not become bogged down by debt. "It really is a natural extension for us," said Dave Fasoli, CEO of CareCredit. "We've been in the cosmetic space for quite a number of years. For instance, we have a long-standing relationship with the American Society of Plastic Surgeons, and many of those providers have extended their own services."
Participating spas will join CareCredit's national network of more than 200,000 health care facilities and health-focused retailers. Procedures that could be covered include facial treatments, fat-freezing procedures and laser hair removal.
"As medical spas and aesthetic practices continue to add new technology and services to provide the best possible results, it will become even more important for their clients to have a way to fit these new options into their budgets," Alex Thiersch, founder and director of the American Med Spa Association, said in a statement. "Clients may be more likely to move forward with prescribed treatments if they know that an easy payment option is available."
The wellness industry was worth $3.4 trillion as of January 2017, according to the nonprofit Global Wellness Institute's Global Economy Monitor. The same study said the medical spa "market opportunity" would grow an expected 8 percent annually through 2022.
While Synchrony officials are bullish about the expansion, the greater access to credit could increase some customers' risk to taking on unmanageable debt loads. Net charge-offs - debts the company does not expect to recoup - comprised 5.78 percent of loan receivables in the fourth quarter of 2017, compared with 4.65 percent in the same period of 2016.
Synchrony's reserve allocation for loan losses reached about $1.35 billion in the same quarter, up 26 percent from the fourth quarter of 2016.
"I see two groups of people as candidates for this credit card: One group would be subprime customers who are doing this because they couldn't afford the services otherwise, so they're getting another form of subprime credit," said Dalié Jiménez, an associate professor at the University of Connecticut's law school, who formerly worked at the Consumer Financial Protection Bureau. "And another group of customers would be those who have better credit and cheaper options to finance spa treatments, but they still fall into a subprime credit card."
The expansion of CareCredit probably would not increase the overall risk of customers taking on too much debt, Fasoli said.
"Sometimes people do go out and spend money on the spot, and financing facilitates that," he said. "But generally in the medical aesthetic and elective space, it's more of a considered purchase. Very rarely do we see customers go out on a whim, stop by a practice and get a procedure."
Synchrony officials said they expect CareCredit to continue growing as customers increasingly seek financing in an era of rising premiums and deductibles.
Among other recent initiatives, the business has expanded into durable medical equipment, orthopedics, podiatry and medical diagnostics.
In the fourth quarter of 2017, CareCredit's purchase volume rose some 8 percent from the same period in 2016 to about $2.6 billion. In the same period, its loan receivables increased about 10 percent to $8.86 billion. Dental and veterinary procedures drove the growth.
"We are expanding broadly across a wide span of medical procedures," Fasoli said. "It's fun to see the business grow."
Published by Stanford Advocate at https://www.stamfordadvocate.com/business/article/Synchrony-Financial-expands-CareCredit-business-12782329.php#photo-15293125
Media Contact
Lisa Lanspery
SVP, Public Relations Synchrony

203-585-6143

Lisa.lanspery@syf.com