The American Dental Association launched the Give Kids A Smile® program nationwide in 2003 to provide dental services to underserved children. Dentist members and volunteers donate their time and services to provide education, screenings and treatment to children throughout the U.S. More than 1,500 events are held each year, which benefit more than 450,000 children. The events feature the 2min2x campaign created by the Ad Council, which educates children on the importance of oral health and encourages them to spend two minutes brushing their teeth, two times a day.
CareCredit has been donating resources to the Give Kids A Smile program since 2007, and we strongly support their devotion to improving the lives of children who have little to no access to needed dental care.
Gallery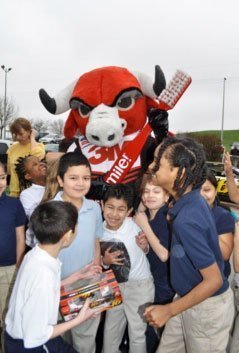 Good things happen when somebody cares
At CareCredit we believe that living well starts with a healthy community. That's why we are proud to support the efforts of organizations that are going above and beyond to help others make a positive impact in the communities they serve.
Featured Programs